Axiom is a full-service multi-trade company offering millwrighting/rigging, mechanical design, custom fabrication, industrial piping, and project management.
Axiom provides turnkey solutions ranging from production line relocations, new equipment installations and buildouts, machinery rebuilds, and general maintenance.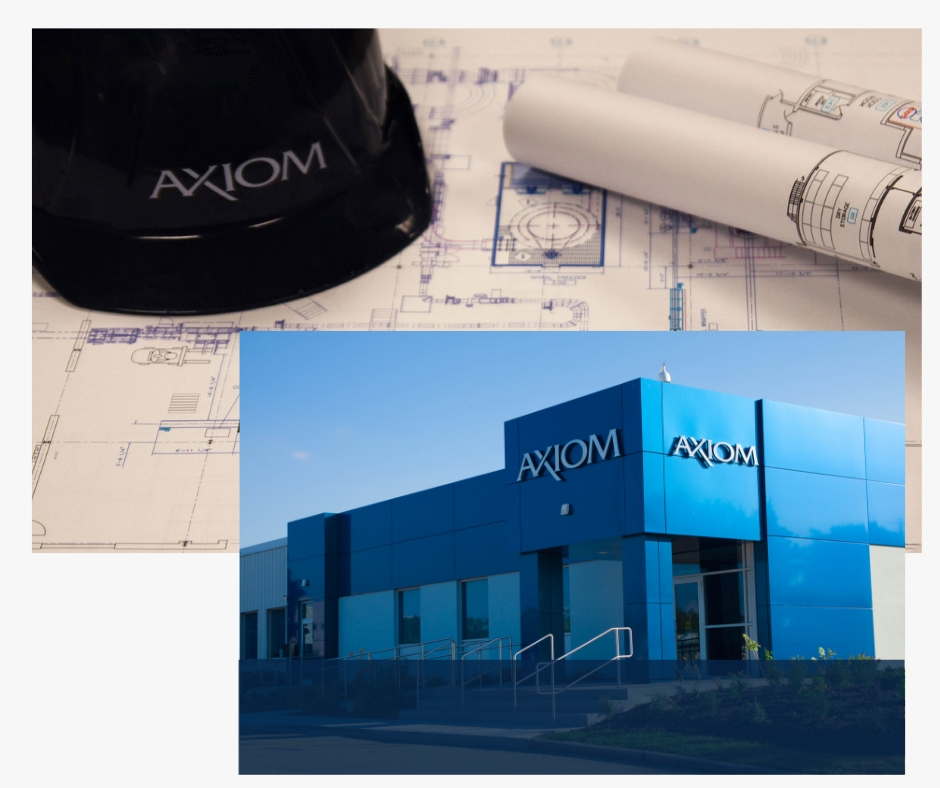 At Axiom we strive to consistently exceed our client's expectations.
Since 2003, Axiom has been providing multi-trade solutions to the food and beverage, industrial, and material handling industries. We have a proven track record of successful projects and repeat customers.
The service delivery model deploys project management with our core competencies at the forefront, these include:

Health & Safety
We have the latest industry requirements, including certificates in HACCP, FSC and in good standing with ISNetworld, Contractor Check, COR, and NSF
Quality
Our program is in line with ISO standards

Project Management
Our team of project managers are experienced and adaptable to client needs and wants

Problem Solving & Teamwork
Our agile team can suggest alternatives and pivot to project requirements

Accountability & Transparency
We are accountable and transparent with our clients, vendors, and staff
We build lasting relationships with our clients by focusing on COMMUNICATION, INTEGRITY, TRUST and COMPETITIVE PRICING.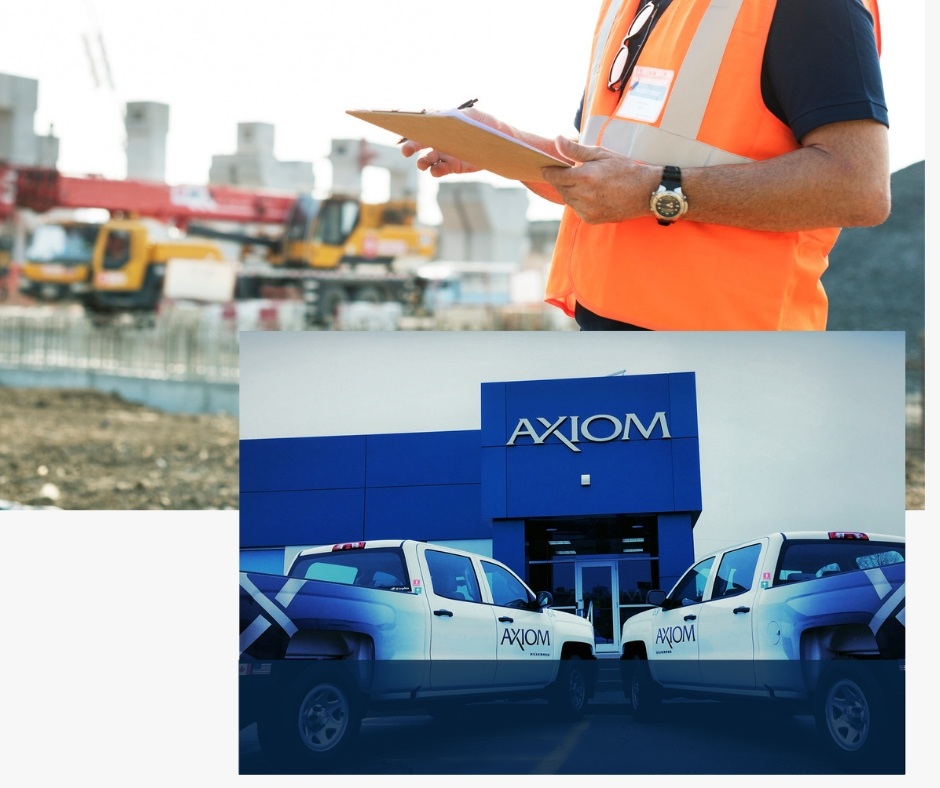 Safety at Axiom
We take the time to recognize the hazard(s) and take the appropriate steps to protect our workers and our client's assets. We do this by ensuring first and foremost that all the safety training is completed for all employees.
We celebrate excellence in customer service and innovation with our clients, staff and vendors.
Need help? Ask us a question
SUPPORT CENTRE
Check out our open positions
CAREERS
30 years experience in
HEALTH & SAFETY